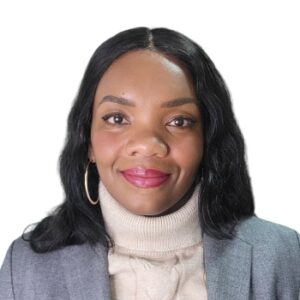 Deborah David
Vice President of Operations and Latin America
Born in Haiti, Deborah has extensive experience in international development and nonprofits in the US, Latin America, and the Caribbean. Deborah started her career in international development to identify root causes and create sustainable solutions alongside communities and has had the opportunity to implement projects in health, emergency aid, agriculture, and livelihoods. While engaging in this field, Deborah remains committed to strengthening diversity and inclusion, boosting social justice and equity, and lessening divisiveness. Throughout her years of service, language has been one of her greatest tools; thus, she is fluent in English, French, Spanish, and Haitian Creole.
Prior to joining Equitable Origin, Deborah worked in humanitarian aid, supporting relief efforts for thousands of people in Latin America and the Caribbean. As a seasoned project manager, she has expertise in communications, fundraising, organizational development, and program management. As the Operations Director, she supports the daily operational systems that lead to the successful implementation of EO's pillar programs. Deborah manages strategic planning, programmatic and financial management for efficient organizational operations.
Deborah holds a Bachelor's Degree in International Economic Development from Sonoma State University and a Master's of Science in Administration from the University of West Florida.