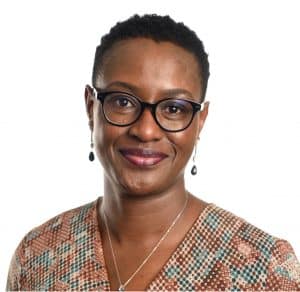 Lamé Verre
Board Member
Lamé Verre is Head of Strategy, Innovation & Sustainability, Energy Customer Solutions at SSE PLC, a UK-based utility company, and a Fellow of the Energy Institute (FEI). Lamé has lived, studied, and worked in Nigeria, Italy, the UK, and the US whilst travelling extensively across multiple territories during her 20+ year career in the global energy industry.
Lamé was previously Director for Renewable Energy and Energy Transition at the UK-based Alaric & Associates, an independent energy consulting firm focused on upstream, midstream and renewable energy sectors. She also Co-founded ScanTech International, a service company focused on providing low carbon pipeline construction and rehabilitation solutions to the energy industry. Prior to becoming an entrepreneur, Lamé Verre started her career with ENI E&P as a Petroleum Economist working in Italy and Nigeria, before relocating to the UK where she held several instrumental positions for companies such as Sterling Energy Plc, E.ON E&P, Baker Hughes and Halliburton.
Lamé currently sits on the board of trustees for Uganda Conservation Foundation, a charity set up to support wildlife populations. She is the co-chair of Lean-in Energy, Europe & Sub-Sharan Africa. She also serves as a governor for Nescot (North East Surrey College of Technology), a UK Further Education College. Lamé recently won the GRIT Award by Ally Energy, and was named on the 2021 Power List: 50 Pan-African Female Leaders in Energy by African Oil Week, TE100 by the Transition Economist and 100 Female Executives in Africa.